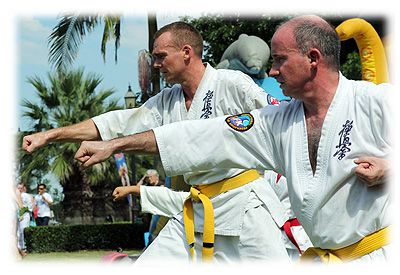 Most people usually just go to the club that is closest to their home or work, and don't give anything else much consideration.
Choosing a martial arts class should be approached with some thought. Is it the kind of martial art you want? Does the instructor inspire you? Can you get there on time? Can you commit to the schedule to make a serious go of it? Will you get out of it what you want? A lot of questions... some of which may be answered in the FAQ page, by the way.
Trial Classes
Kuro Obi Martial Arts offers you two free trial classes to give you a chance to answer at least some of those questions. Contact Shihan Shah by one of the several options available to arrange a time to talk to him and have your trial classes. Alternatively, just turn up at a beginner's class in loose clothing, with an open mind, and a willingness to learn.
Schedule
The schedule for beginners' classes is as follows:
Call (0414777251) or contact Shihan Shah to book a trial class.